Pay Per Click, SEM, Digital Advertising, CPC – Are you confused yet? If you boil this alphabet soup down what you discover is all of these terms refer to the same basic model. You pay to have your Website Ad, Facebook Ad, Display Ad etc. show up in a premium position. When your ad is clicked by a user, your account is charged.
Is PPC right for you? Like everything else in your bag of marketing tools this all depends on your budget and strategy. We feel PPC produces the best results when our customers have an appropriate website, landing page or social media page to bounce back to when their keyword triggers an ad. Sending a potential customer to the wrong page in hopes that they will find their way to your product is waste of money.
Quality landing pages equal lower rates in this game! In addition to having your customer land on a page that encourages their participation, Google and other search engines reward quality content with lower rates.
Does PPC help you with SEO?  Yes, in the broadest sense PPC helps with an SEO Strategy or Internet Marketing Strategy.  Having a presence in the premium areas on a search page or promoting a campaign through Facebook may help you achieve your marketing goals.  It will not replace organic placement and is definitely not a stand-alone product.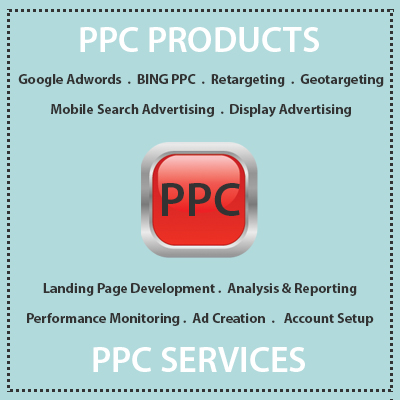 Avoid the middle man.  In Charlotte, you can't turn the corner without running in to someone selling digital advertising.  It's the low hanging fruit in the suite of tools used to achieve results on the web.  But buyer beware!  You can buy most digital products directly.  There's no need to pay a high monthly fee to a middle man.  At CCP Web Design we set your campaigns up but allow you complete access.  We help you manage your campaigns with as much support as you need.  You set the price, you set the budget and you control the spend.
Google Adwords
Really good search engine strategy is about owning the first page of Google.  You want your company to be there in the organic space, digital space, and local maps area.
We are experts at Pay-Per-Click with Google (Google Adwords).  Our digital advertising experts work each day to keep your ads in prime positions at a cost that fits your budget.